The Cloudworks web-site was launched at the end of 2009, and 10 years later at the end of June 2019, we have closed the original site. and created a read-only archive version instead.
Why is this?
Cloudworks was developed as part of the JISC-funded OULDI research project.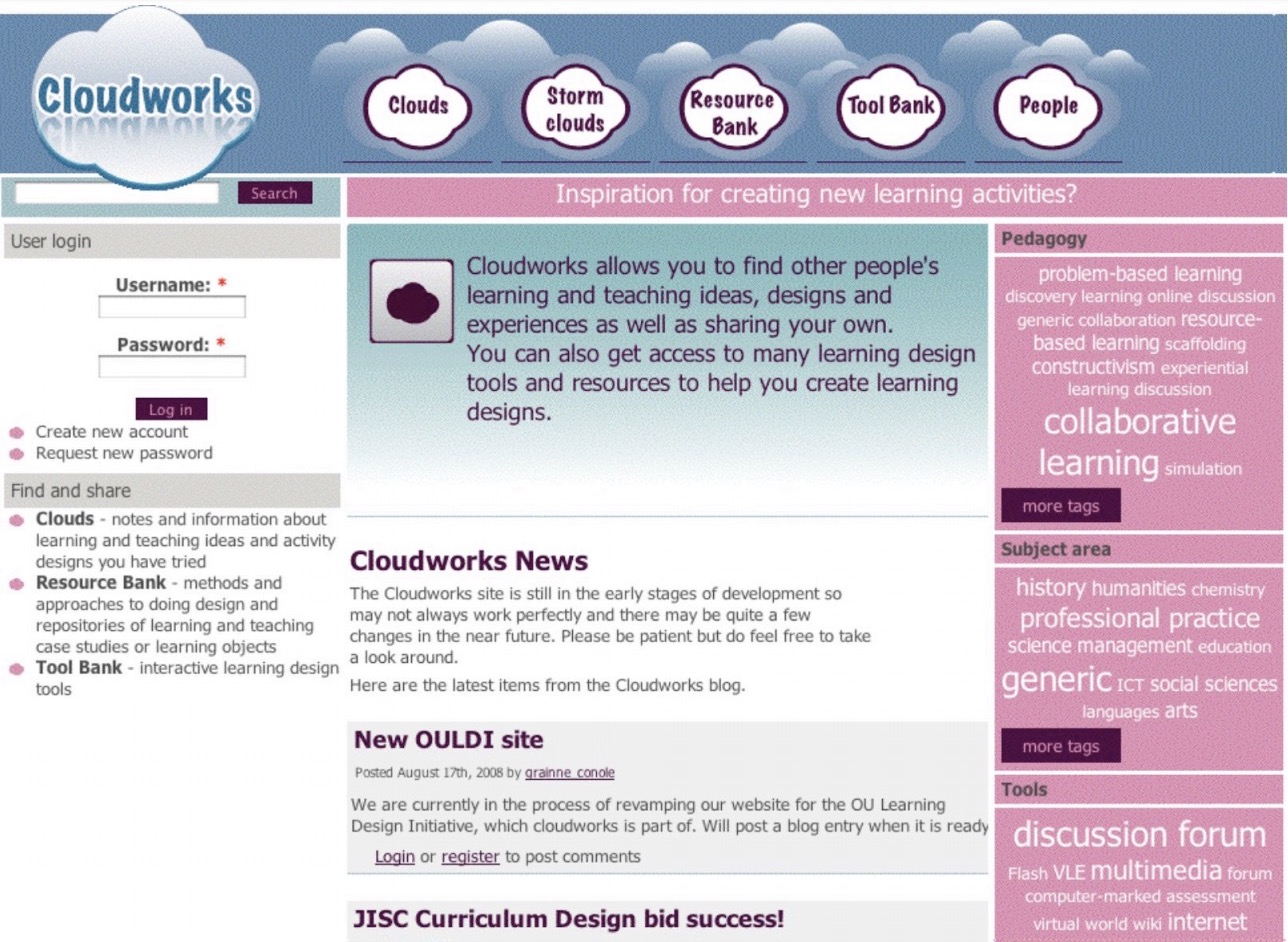 It was a dynamic web-site, developed by Juliette Culver using PHP and the CodeIgniter framework. This enabled visitors to register, login, create clouds, and comment and contribute to other people's clouds.
It has been a very successful site, used for countless OU and external conferences and workshops, for IET's H818-2014 e-learning course, work-related blogging, and many other uses.
The OULDI funding, and Grainne's and Rebecca Galley's fantastic curation and promotion lead to wide and consistent use within the learning design and e-learning communities. As the original team have moved on to other roles, and the LTT team have worked on other projects, the original web-site has become less sustainable.
There has been no recent targeted funding, so that we have run the servers, patched the software, and kept the lights on with IET base-line funding. (Note, this is a common scenario for web-sites developed as part of research projects.)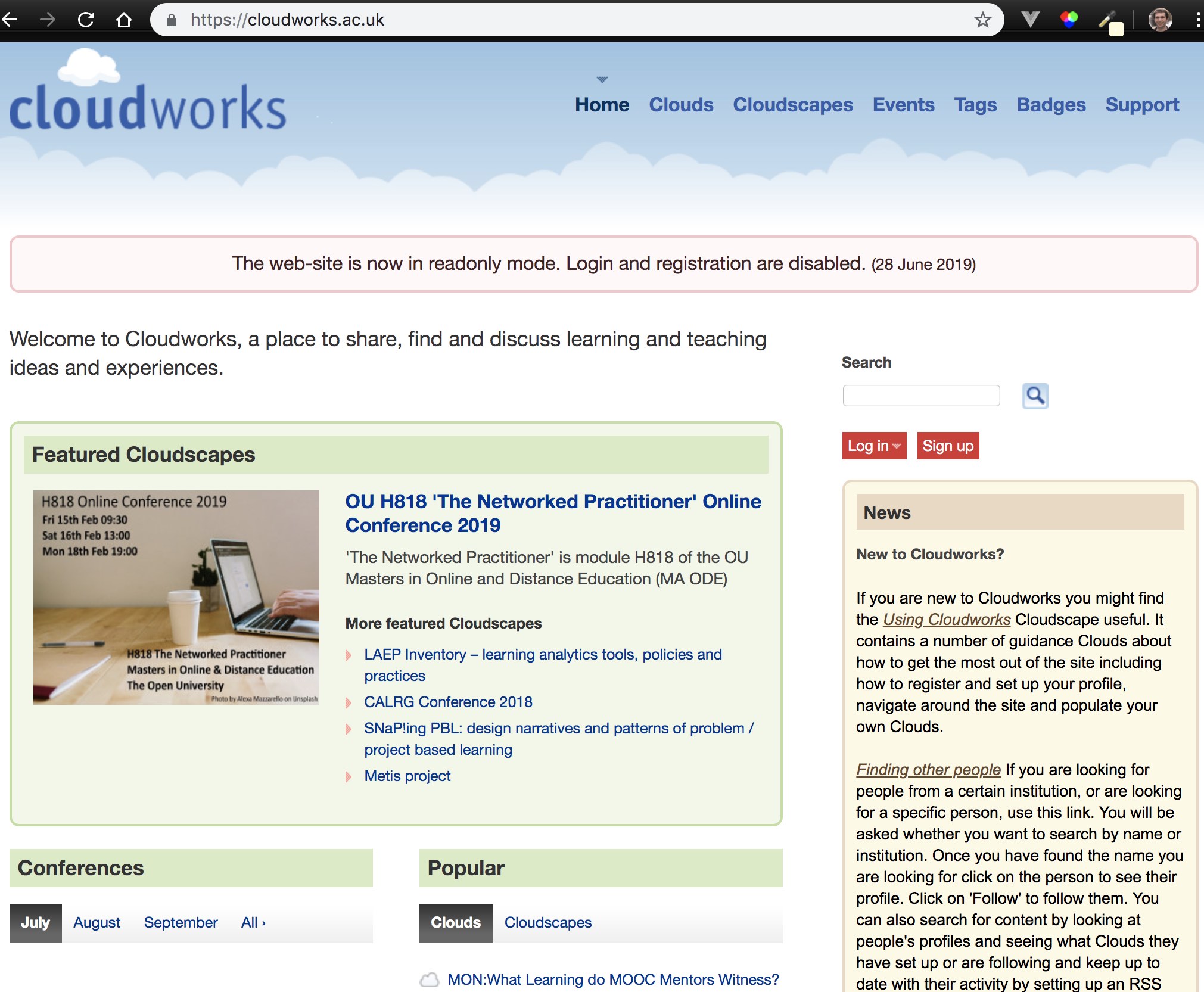 In recent years usage of the site has dwindled (with notable exceptions), while spam has become an increasing problem. (The original social and community strengths of the site have encouraged spam.)
The original CodeIgniter-based site is showing its age, with the potential for security holes increasing. And, our recent work on GDPR has focussed our minds on moth-balling sites that we judge to be unsustainable.
Cloudworks unfortunately falls into this category.
We haven't made the decision lightly, and we hope that this read-only archive of static HTML pages will continue to provide a valuable resource, while minimizing security and other risks.
…
I hope to follow up this post with some Cloudworks statistics.
'SM' comments disabled.
'ID' comments disabled.